If you never go anywhere in these old cars then no they will never breakdown. With regular maintenance and regular use they are very useable, reliable, interesting, classic cars with loads of charm. This page is just a 'tongue in cheek' look at a few over the years that may have needed the odd running repair, there are only the odd one or two that didn't actually make it home under their own power. Which is pretty good with the mileage we have done as a group, and the wide variety of places we have visited.
Wheel troubles......... for a Spitfire....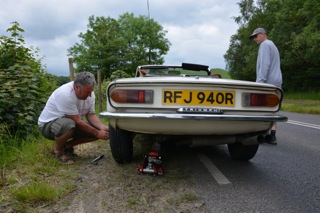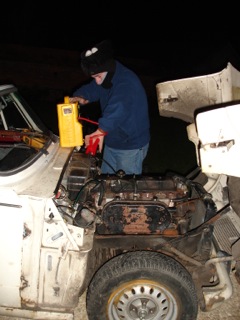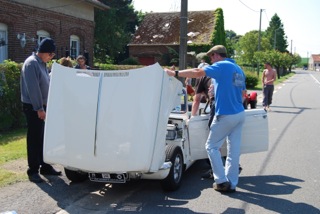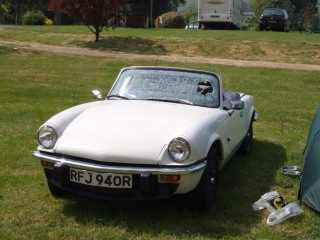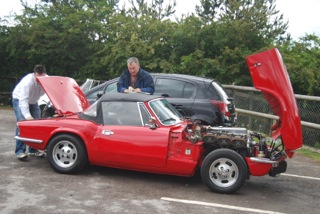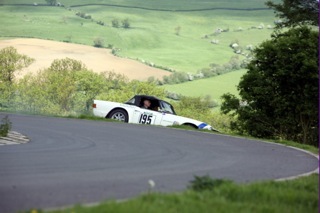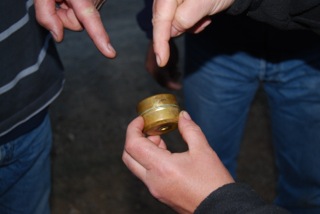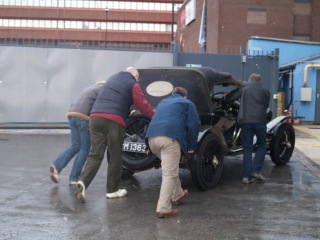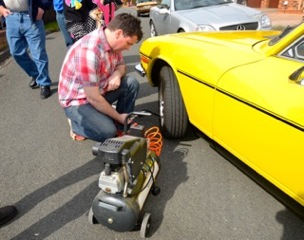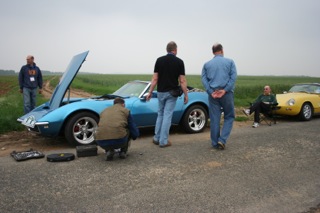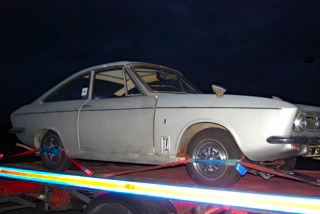 Lost wheel nuts, stripped studs........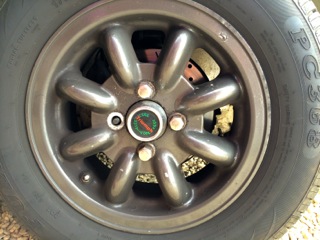 Richard's Vitesse taking an extended vacation in France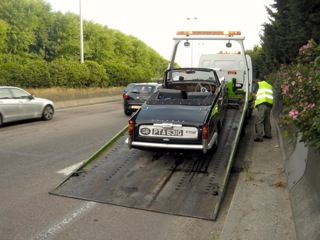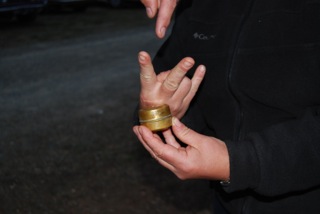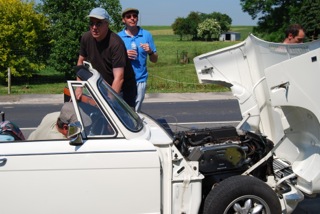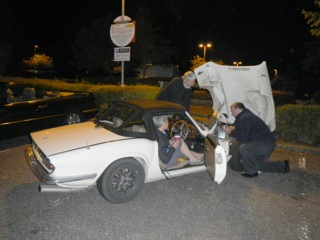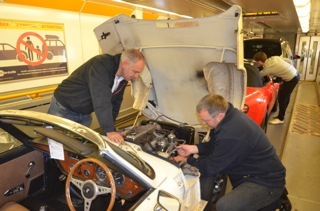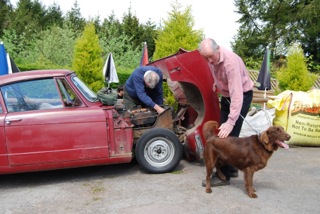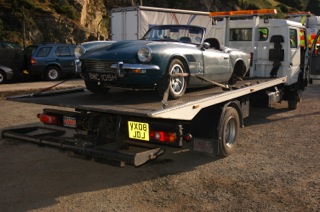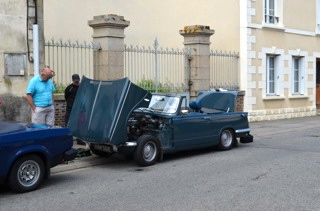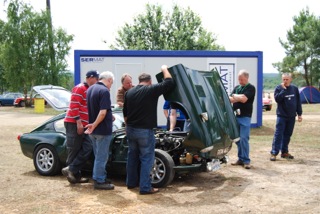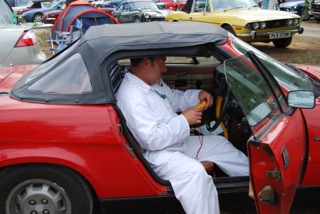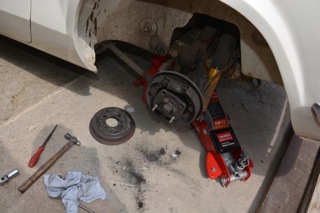 The weather was very hot, especially for a vitesse......