Over the years many of us have been called upon to clean up and get into the press, so here are a number of articles that have given our cars their five minutes of 'fame' before moving swiftly on to next weeks chip wrapper. It is a lovely souvenir to have with your car and from time to time you can open a magazine and there on the page is a little something from your very own garage for all the world to see ......... how nice is that.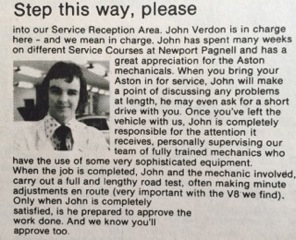 John Verdon ensuring complete customer satisfaction in the 1970's...........
NOT FORGETTING OUR VERY OWN
Spitfires belonging to Tracy & Jane in Holland - the land of the windmills - May Courier 2004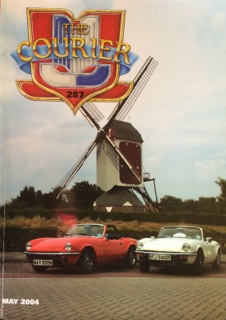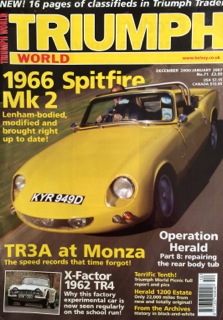 This full article appeared in the December '06- January '07 detailing the storey so far and all the up to date modifications.
Vince first purchased this car in 1978 for £200 c/w lenham bonnet & special boot lid in place.
He apparently just wanted a spitfire like his elder brother....... Anybody we know.....???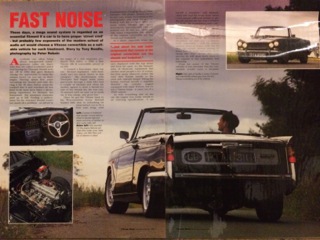 BANG UP TO DATE, WITH A REPORT FROM TRIUMPH WORLD ON STAR 90....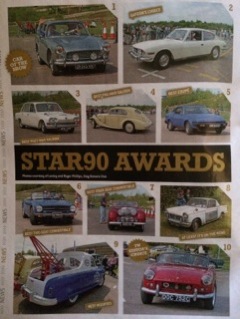 Practical Classics using a 'library shot' of a becoming famous Herald........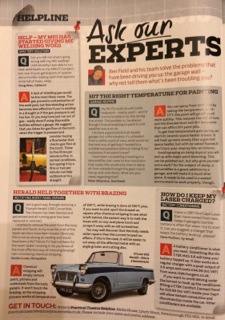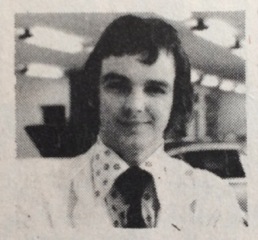 QUALITY AWARD WINNING MAGAZINE
Jane's GT6 at Le Mans in 2006 on the Courier July 2008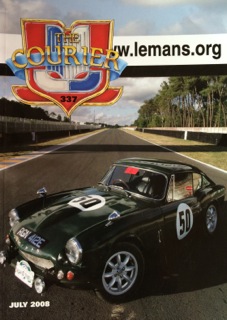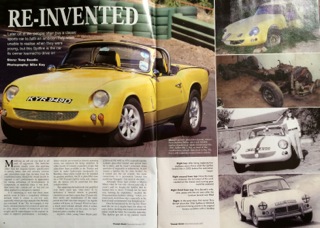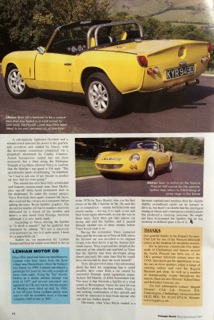 Here we have an old article 'Fast Noise' from December/January 1997 Triumph World featuring Richard's Vitesse.
Loads of work had gone into restoring this Vitesse with Richard kitting it out with everything he could think of to add.....
Full leather interior, massive stereo - to drown out the slurping noises from the petrol being enthusiastically drunk by the triple webbers feeding the 2.5lt triumph engine.
Great article, great car, and sometimes when there is a sale on at the petrol station, Richard still takes it out.....
& BEHOLD THE TRIUMPH WORLD EDITORS CHOICE OF THE CARS AT STAR 90.....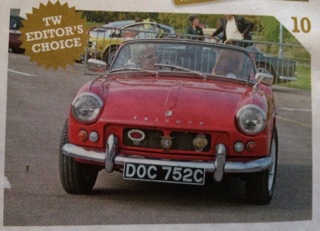 Triumph World Feb/March 07
Great four page piece in Triumph World Magzine, covering the Jeanna's lovely TR5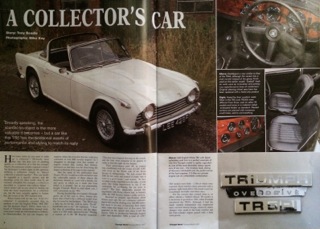 Barry's Old Courier Van (with Windows..!)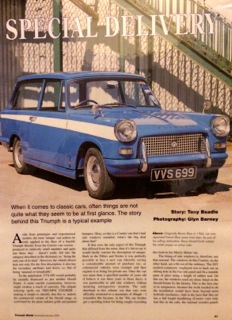 FROM ASTON MARTIN TO TRIUMPH.??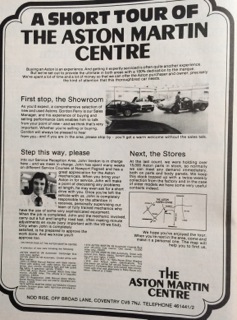 Jane's GT6 again snapped at Stafford in 2010 in the setting sun. On the Courier January 2011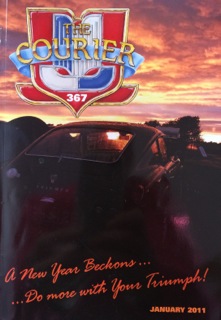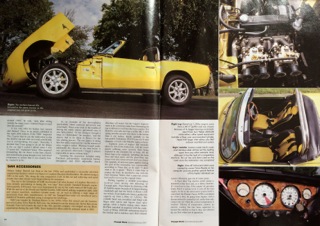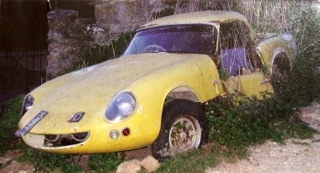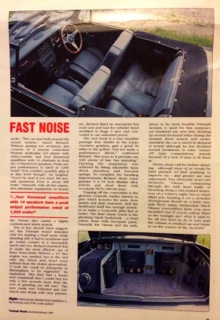 AGAIN FROM TRIUMPH WORLD A SNAPSHOT OF S.E.M PICKED UP A INSTANTLY RECOGNISABLE HERALD. STATING IT LOOKED 'SPOT ON' WHO AM I TO DISAGREE.........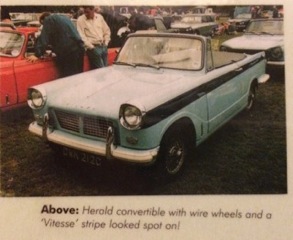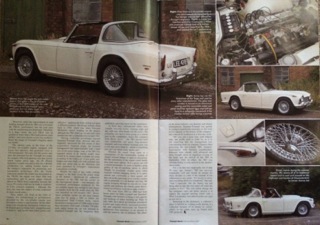 Triumph World Magazine
Another Triumph World article of a car owned in the area at the time (Since sold on..). This is a quite rare Courier van that was fitted out with windows..