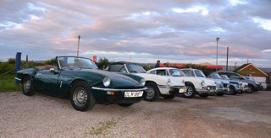 Greedy's Fish & Chip Shop was the destination of our chippy excursion on the 12th August. Very nice they were too, first time we had felt a bit of a nip in the air, although all that could have did have their tops off....... !! A lovely evening rounded off by a trip to the Kings Arms in the beautiful square lovely village, lovely fish and chips made a lovely evening.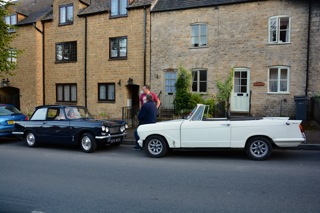 PUB RUN OUT TO...........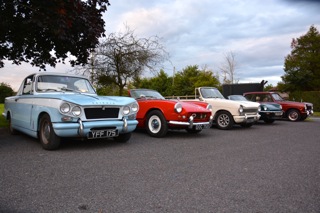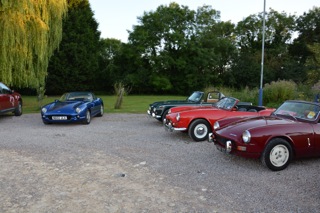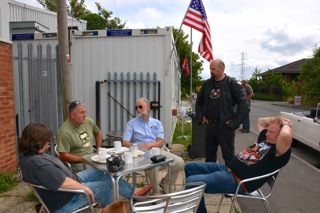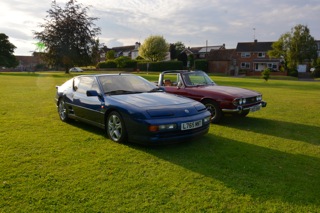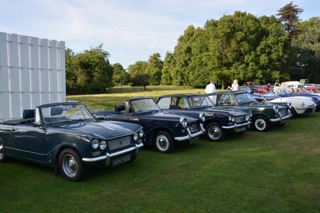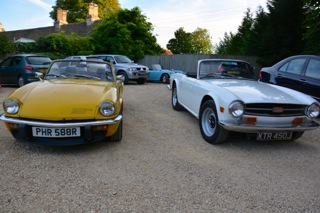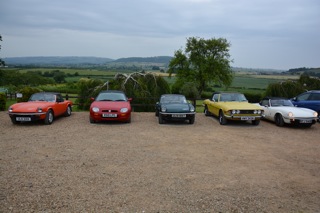 A brand new charity event started at Shelsley Walsh Hill Climb in June. This gave many of us the opportunity to run this famous hill climb. What a superb event & raising money for St Richard's Hospice. Beautiful sunny day, great company & fabulous cars....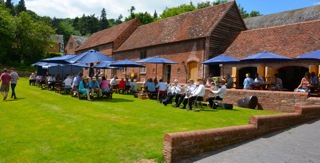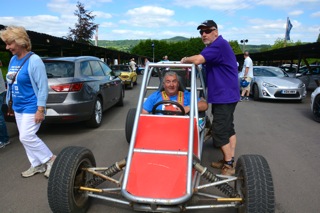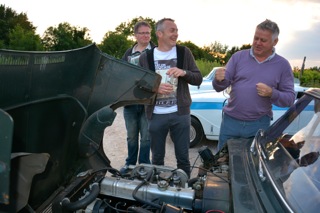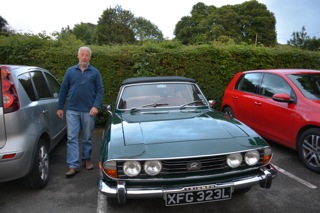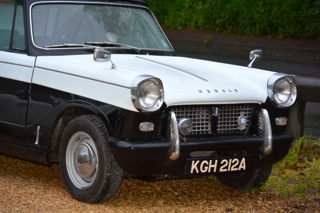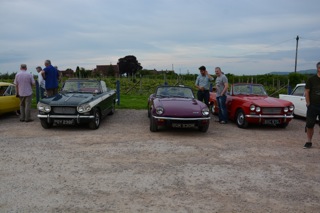 BEAULIEU SPRING AUTOJUMBLE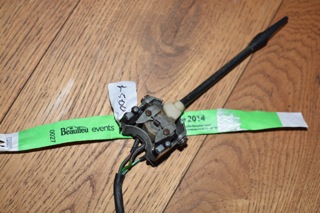 It is always good to go to an auto jumble & pick up exactly what you want ...... without breaking the bank. I guess the old saying is "Another man's rubbish is another man's treasure". Today that man's rubbish was this gal's treasure......... Happy Herald now.......!!
10th & 11th MAY WAS THE TSSC'S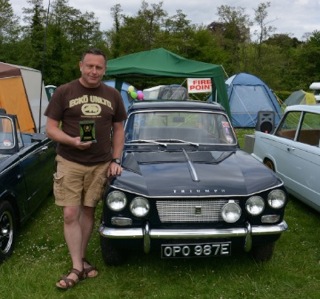 PUB RUN OUT TO THE NEW INN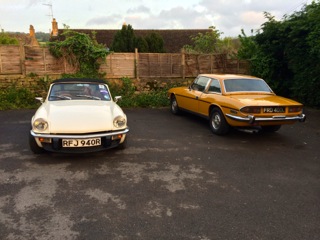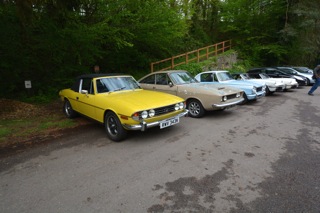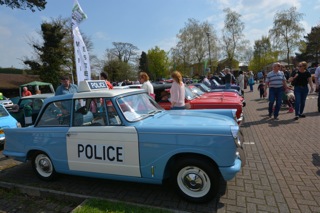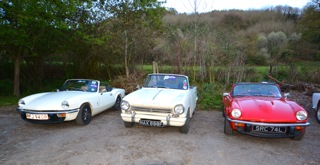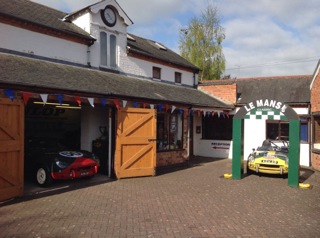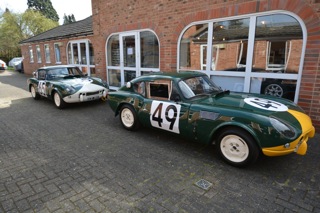 PRESCOTT'S FIRST BREAKFAST CLUB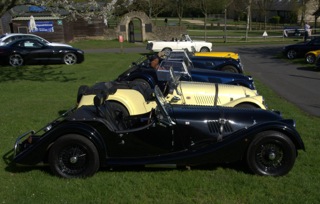 ANOTHER TRIP OUT TO ..........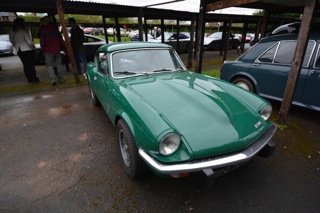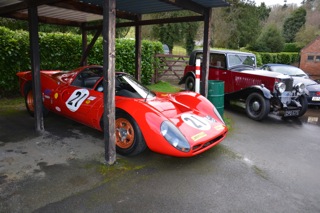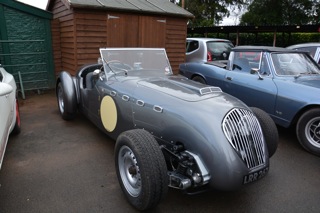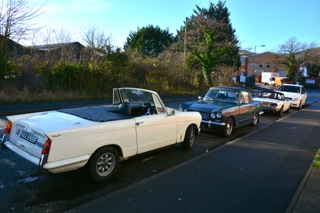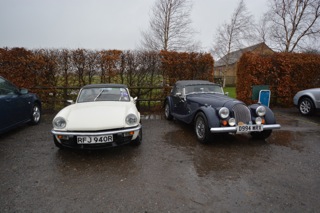 NATIONAL CLASSIC CAR SHOW

The biggest indoor show of the year, very shiny, TSSC had an amazing stand with all the racing Spitfires from Jigsaw that hope to be racing at Le Mans ..... you got to be there...
Always loads to see, do and ---- of course to buy.... a grand day out and uses up plenty of shoe leather.....Always well worth a visit.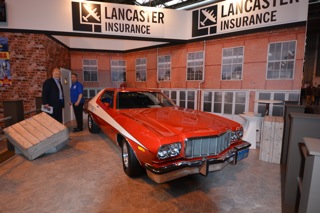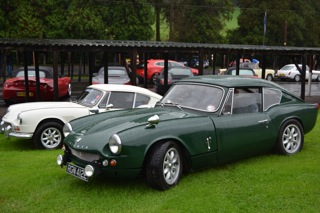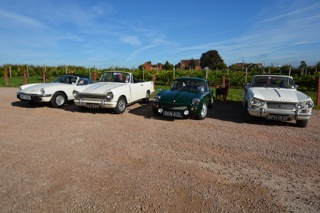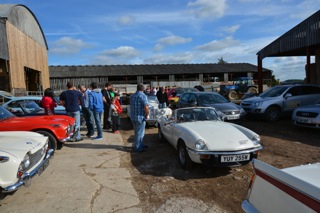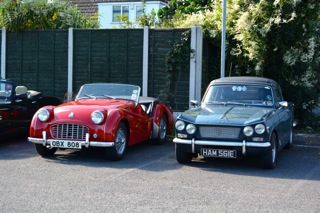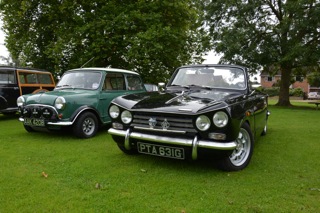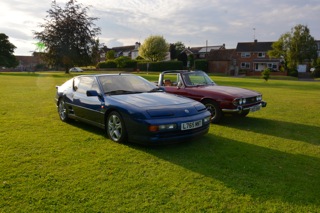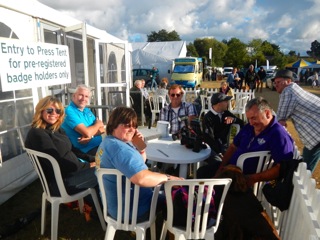 PUB RUN - JULY 13
First attempt this pub was closed for re-furbishment, but we re-scheduled and it was a good evening. There was six Triumphs in the car park, a 'brace' of Bentley's - one in the car park and one in the bar, and two further Triumphs parked up opposite...... they may have been parked up opposite for quite a while....!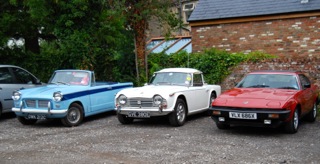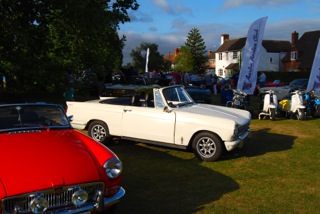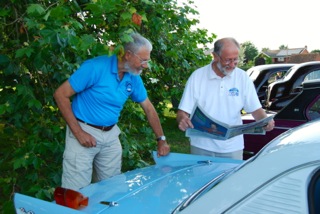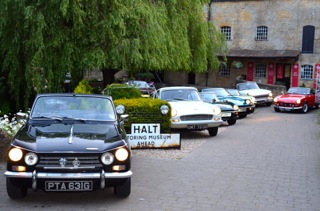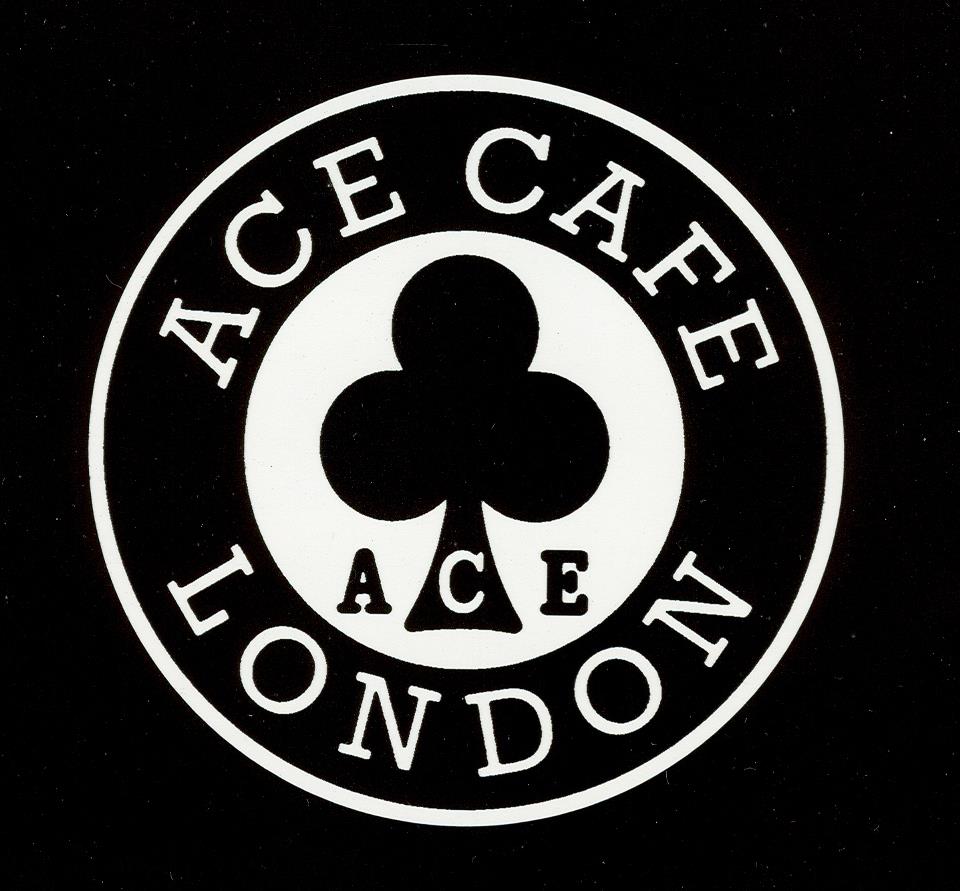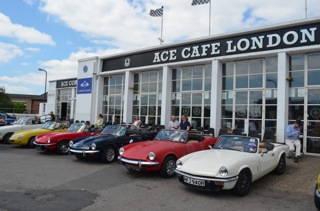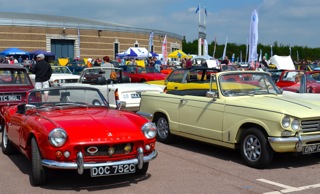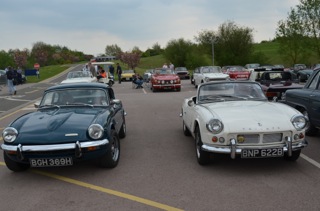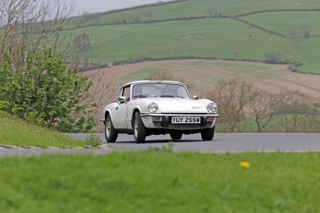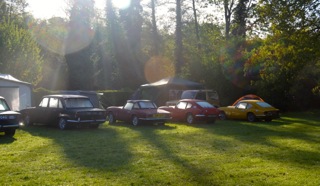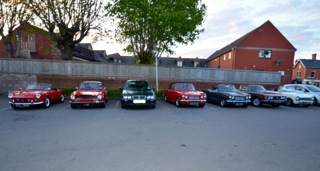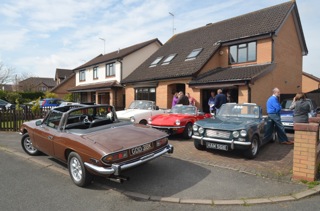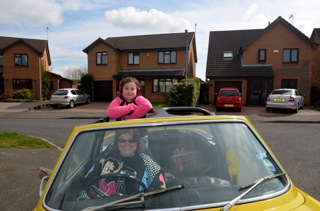 MOVIE NIGHT - ALFRESCO.......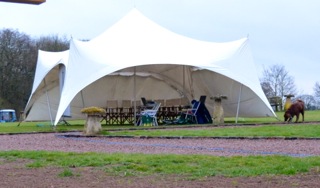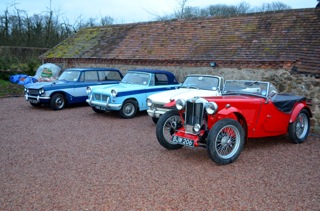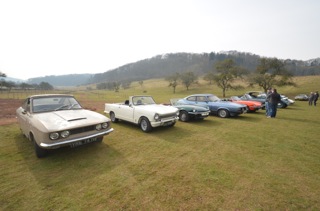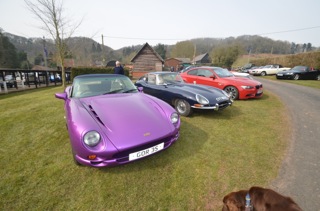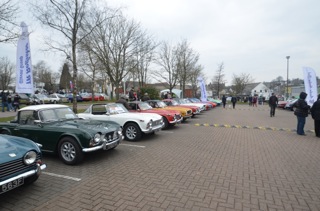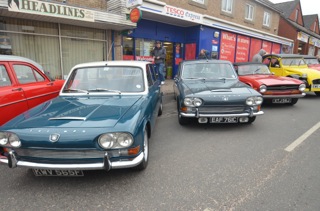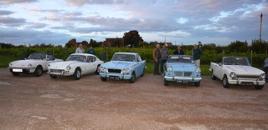 STOW ON THE WOLD AUGUST 2014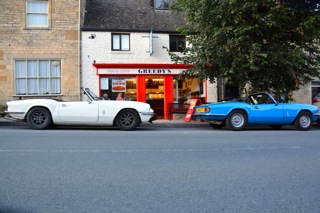 DRUM & MONKEY, UPTON ON SEVERN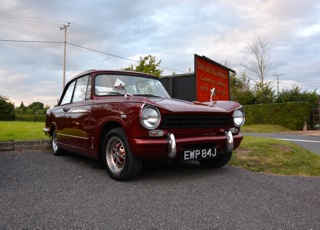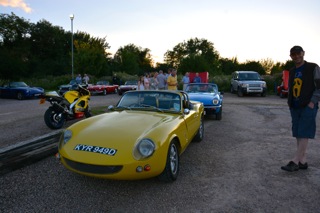 THE FILLING STATION FOR BREAKFAST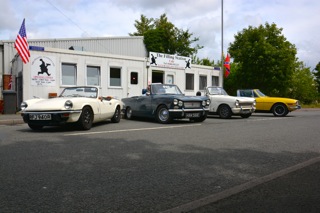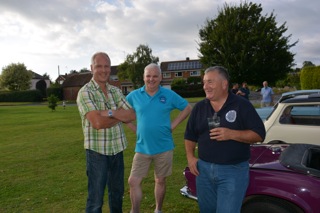 AT BIRLINGHAM CRICKET FIELD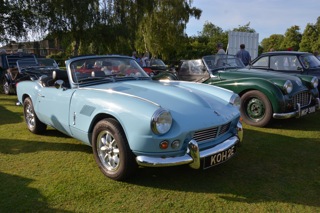 THE ROYAL OAK - LEIGHTERTON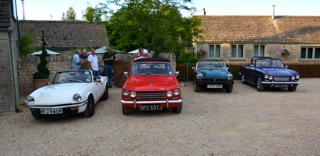 Pub visit across the county, picking up members from South of the County. Please join us when we are out & about.........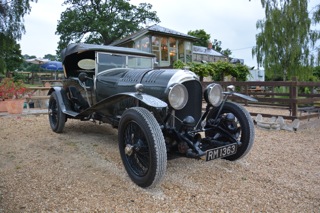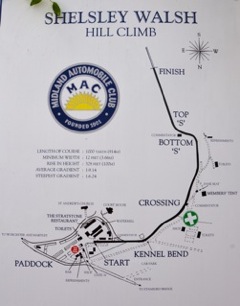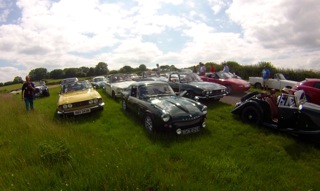 AT THE SWAN INN COOMBE HILL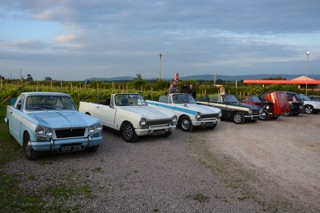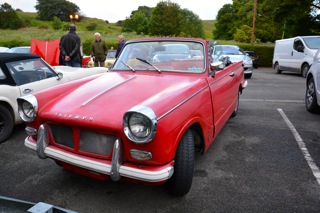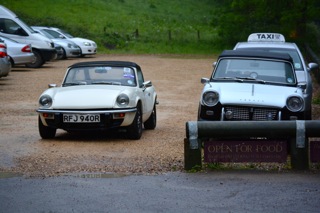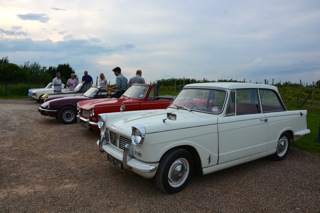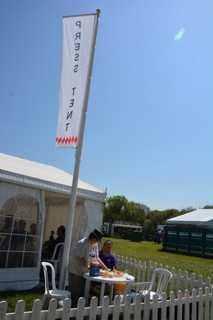 SEM is a very long running TSSC event that is still very well attended today. Held in Leatherhead, camping if you are brave or just the Sunday (it was chilly camping). Mike Lawrence walked away with 'Best Vitesse' award for his beautiful Mk1 saloon, well done Mike. He also got a great sign for his garage decor...... A good day......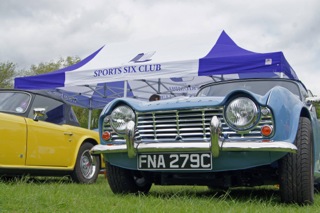 BROADWAY, A GOOD SUPPLY OF CARS...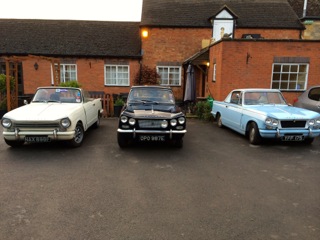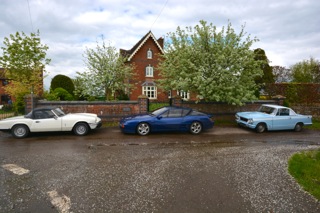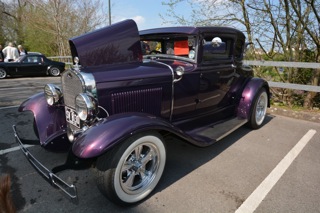 NEW INN _ WATERLEY BOTTOM
Spring's here, nice evenings & nice pubs await, very pleasant evening. Landlord thought we had wastefully parked .... we thought it looked the biz.....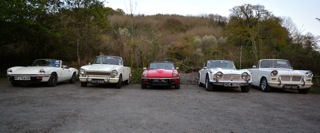 The Triumph Sports Six Club is lucky enough to have a very high quality Head Quarters with Staff, a Museum, Tea & Coffee facilities served over the bar reclaimed from 'The Herald' pub, also the Club Shop & fantastic marketing & printing facilities. It is a great place to visit to see all the memorabilia and all things Triumph.
We do a trip up there every now and again the displays are now changing & there is a really fresh exciting approach. Sunday's AGM was a really good flavour of the exciting future for our club... Well worth a visit......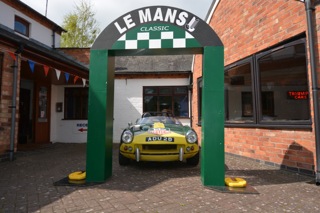 CELEBRATING MG'S BUT THERE'S A...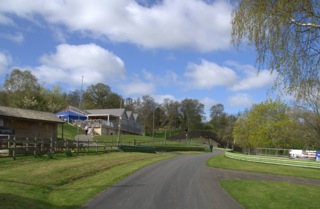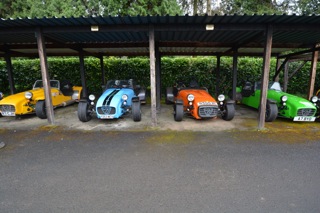 Shelsley Walsh is the oldest motor sport venue in continuous use in the world. First used in 1905, claiming to be modern with the longest history. Every month they open the doors to their Stratstone Restaurant & provide a delightful breakfast for a very reasonable price. Whilst outside there is a amazing selection of cars to peruse and for the enthusiastic a walk up that famous hill climb circuit blows away the cobwebs. We attend now and again, just so we don't miss out on anything.......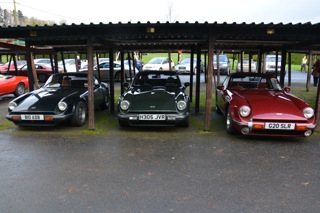 FILLING STATION IN MALVERN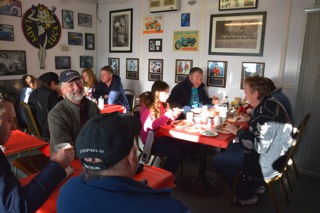 A VERY WET DAY KEPT THE CROWDS AWAY....!!!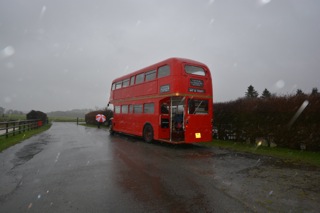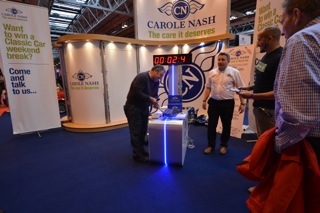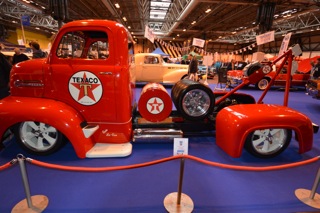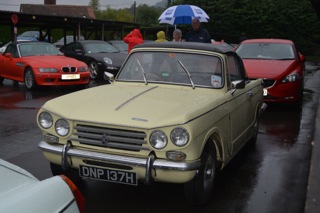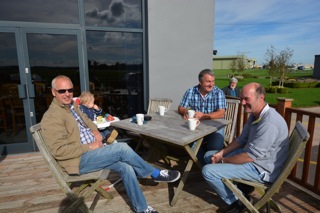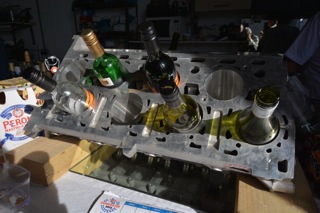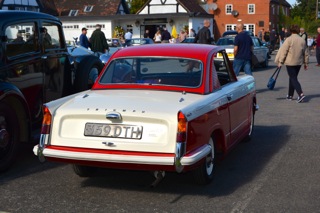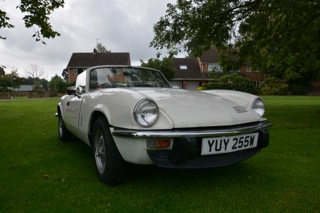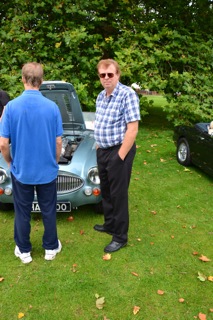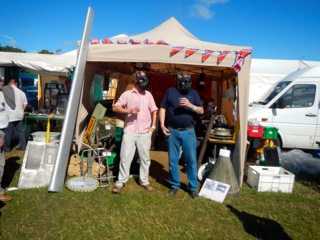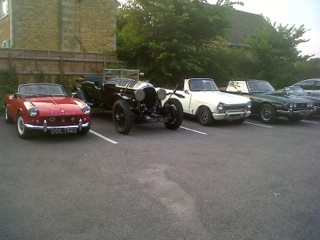 During the summer months we populate the calendar with runs out to Gloucestershire village pubs. This makes a nice evening run out for our regular members to dip in and out of, and if any irregular or invisible members wish to join us 'cause we are in their village (or neighbouring village). We often make a bit of a spectacle ..... or just enjoy a run out & a pleasant evening in a different pub.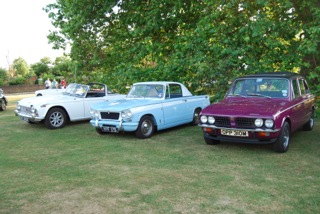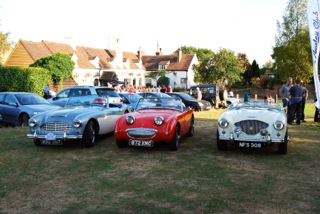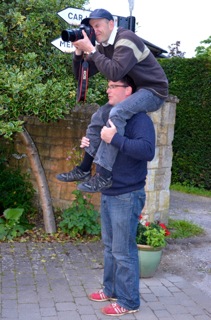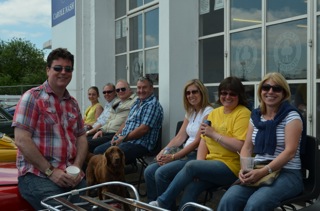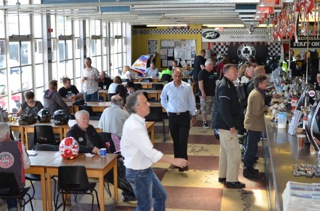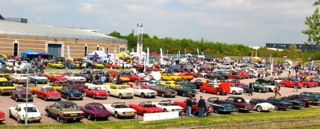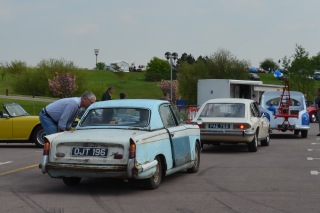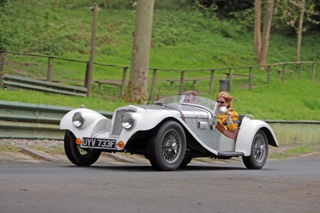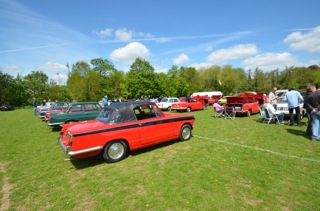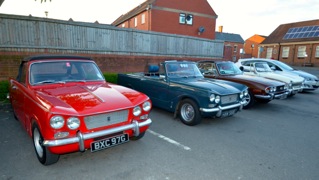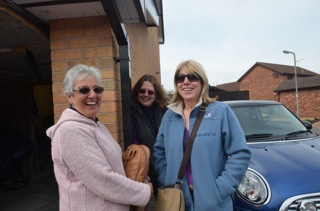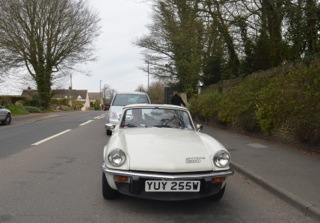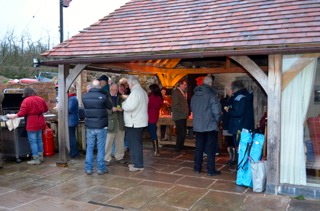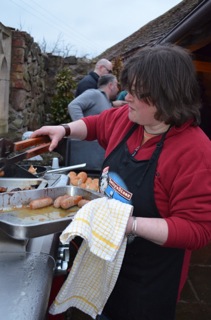 SHELSLEY WALSH HILL CLIMB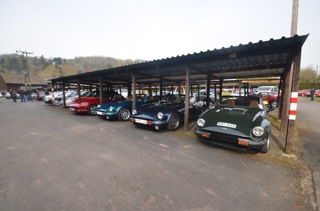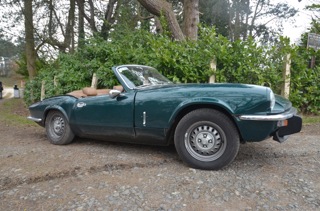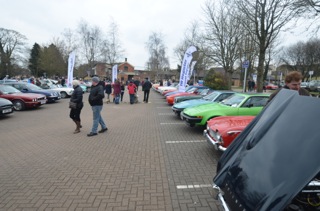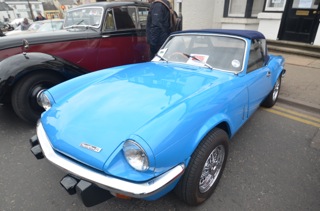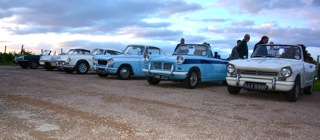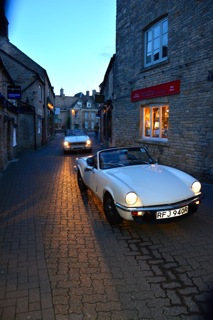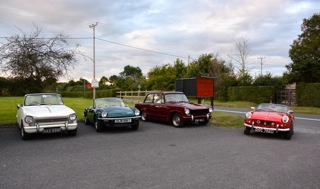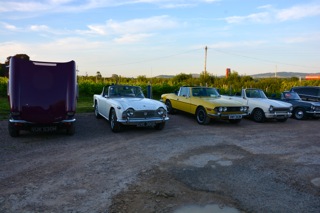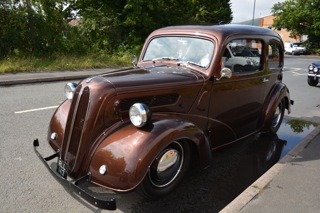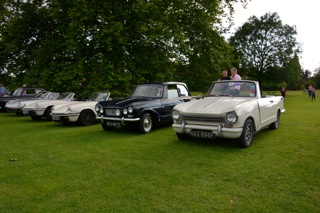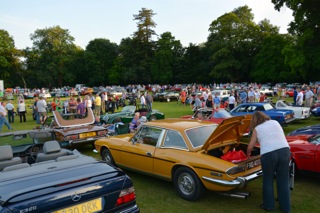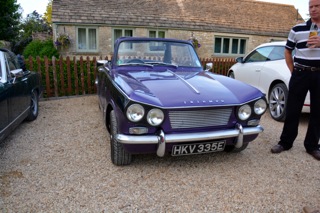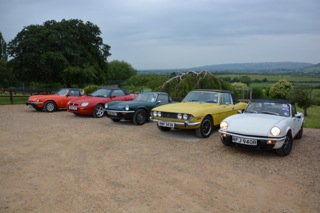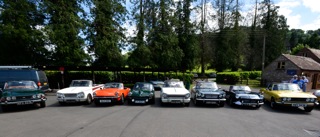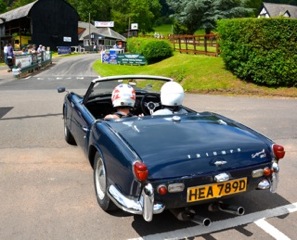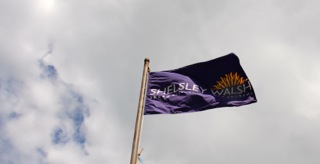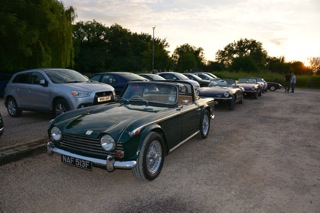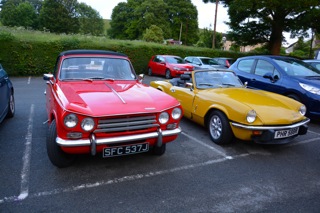 NEAR STROUD 28TH MAY 2014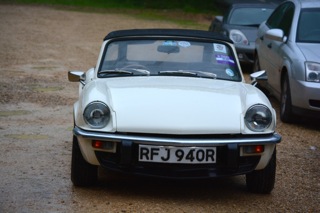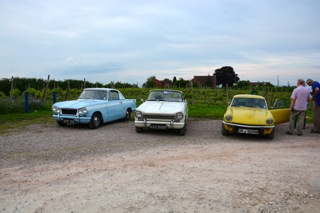 BARGAINS GALORE...........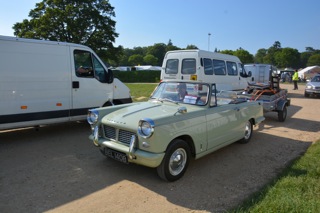 The other great thing about Beaulieu is there are plenty of gorgeous cars around to feast your beady eyes on as well as the random rusty bits & the bar tent.............. And obviously everything looks fabulous when the sun is out...............
(SEM) A GREAT SOCIAL MEET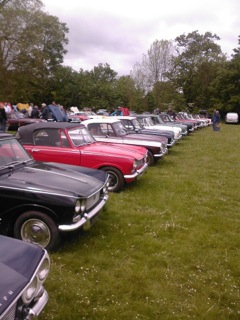 & WELCOME BACK TO JOHN B.....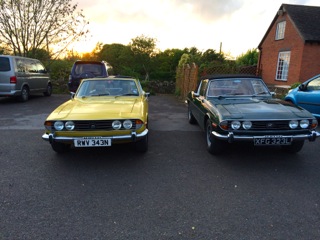 THROUGH THE FOREST TO TINTERN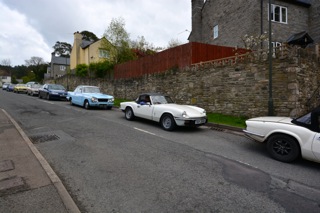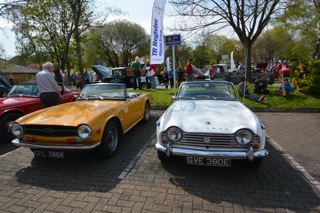 COLOUR CO-ORDINATED PARKING...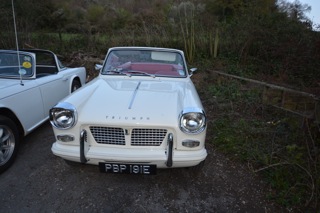 GREAT FACILITIES TO BE PROUD OF....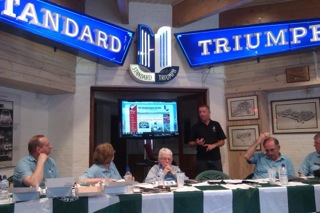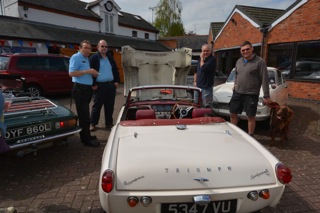 HERALD IN THERE........ 13th APRIL 2014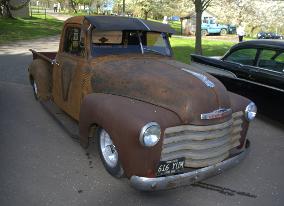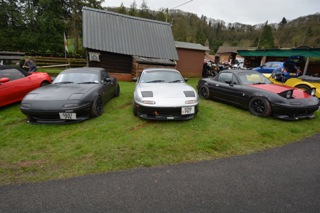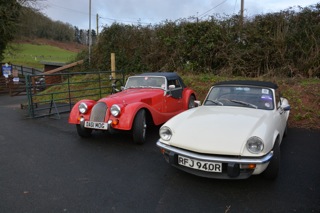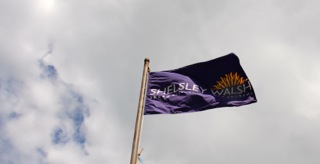 RAISING MONEY FOR DRIVING AWAY CANCER .......CLASSIC CAR MEET.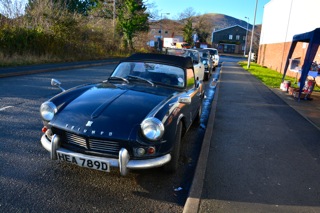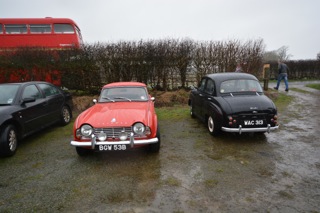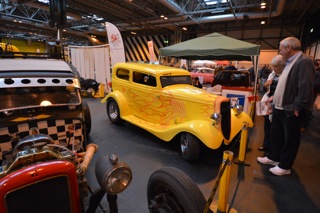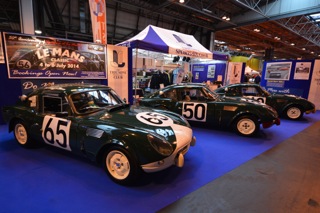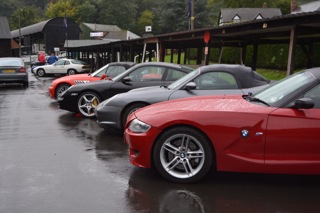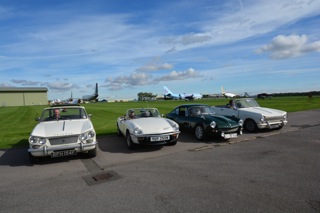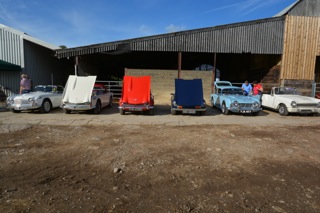 AT THE MOAT HOUSE SEPT 2013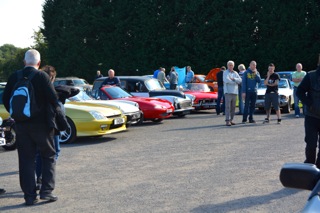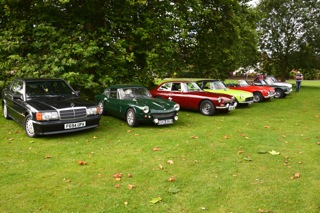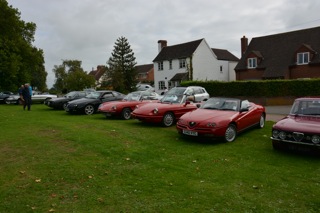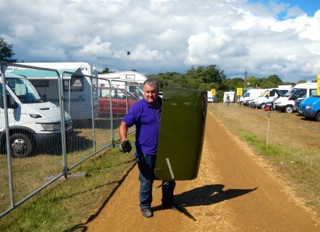 THE HARVEST HOME AT GREET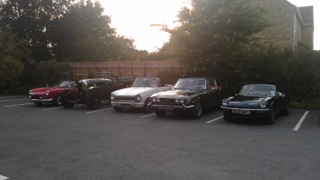 The George Inn at Frocester July 13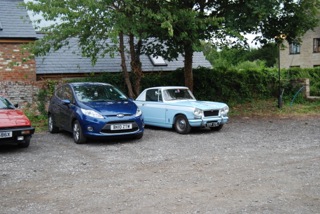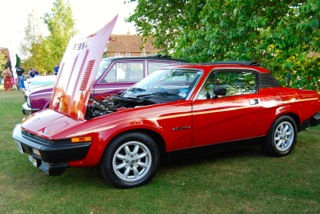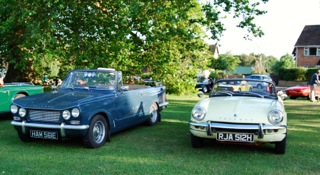 "DISRUPTING VILLAGE LIFE........"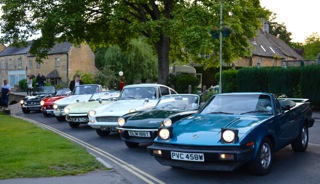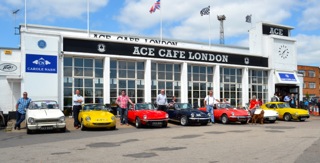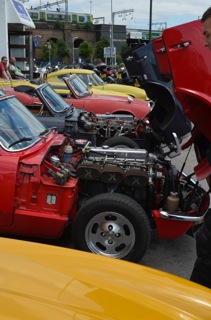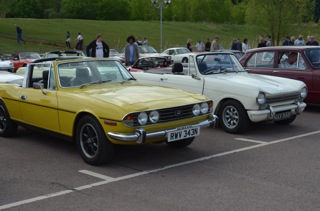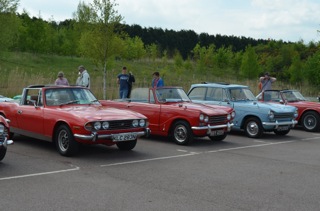 SO LOCAL IT'S RUDE NOT TO......
12TH MAY 2013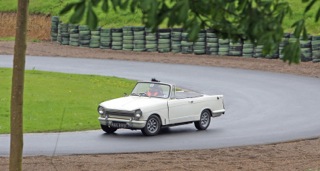 SAT & SUN 11th & 12th MAY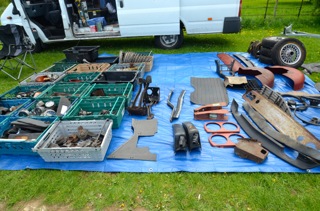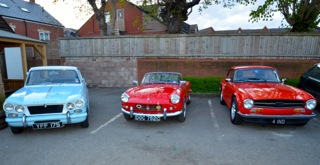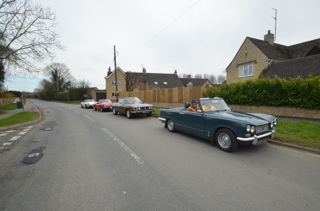 WOW ....... WHAT A NIGHT ..........